Hematology Fellowship
Letter from the Directors
Program Director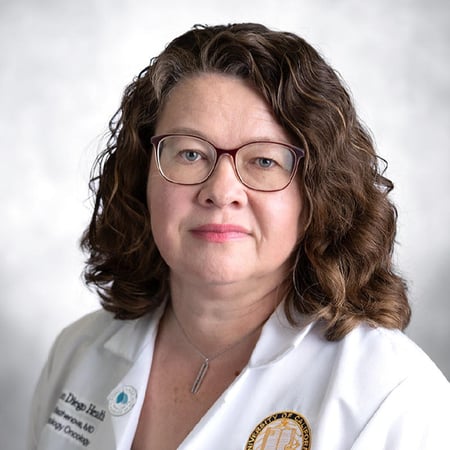 Associate Program Director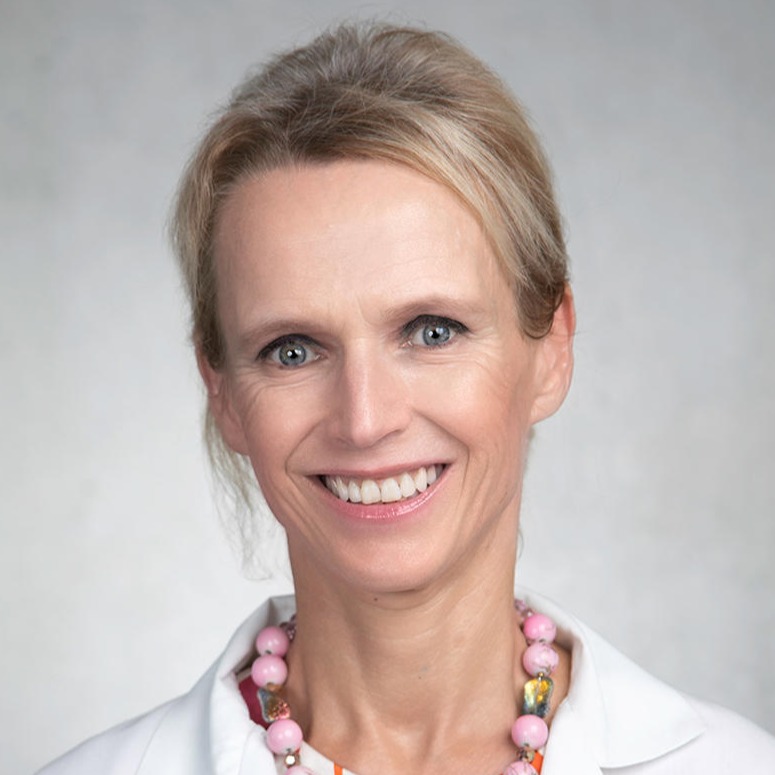 Annette von Drygalski, MD, PharmD, RMSK
Starting July 1, 2023, we are offering a new ACGME- accredited Hematology Fellowship at UC San Diego. The fellowship is committed to delivering a strong 24-month curriculum, pairing traditional malignant with innovative non-malignant Hematology, with ample opportunity to engage in basic, translational or clinical research. The program is dedicated to innovative enhanced clinical and research career development opportunities in multidisciplinary non-malignant Hematology.
Fellows who complete the new pathway will be qualified to sit for the Hematology subspecialty board examination. The special focus on education in non-malignant Hematology is inspired by the increasing demand for Hematologists with expertise in non-malignant Hematology and who can provide expert advice in multi-disciplinary settings. Fellows will receive 12 months of clinical training (inpatient and outpatient) and 12 months of research training. Clinical training includes all traditional subjects related to malignant Hematology and Bone Marrow Transplantation.
In addition, the Fellow will receive special training in non-malignant disease entities such as coagulation and bleeding disorders, sickle cell disease, hemoglobinopathies, (hemolytic) anemias, cytopenias, microangiopathies, and other non-malignant hematological disorders. The Fellow has access to the federally designated Hemophilia and Thrombosis Treatment Center and the Sickle Cell Program at UC San Diego. Other highlights include a robust Global Hematology Program in Mozambique (Sub-Saharan Africa), a combined Hematology/Gynecology Program for women with bleeding disorders, a Transition Program for youth with non-malignant hematologic conditions, a Point-of-Care Ultrasound Program, and coordinated care for patients with hereditary hemorrhagic telangiectasia (HHT). For inpatient learning, the Fellow will rotate through the Jacobs and Hillcrest Medical Centers, as well as ambulatory facilities.
The 12-month research experience will prepare fellows for career tracks in areas such as Bleeding Disorders, Sickle Cell Disease/Hemoglobinopathiesy/Thalassemia (combined with apheresis and blood banking), Global Hematology, Venous Thromboembolism (combined with Vascular Medicine and Pulmonary/Critical Care), Consultative Hematology and other clinical disciplines. Research opportunities are manifold, including basic scientific, translational, or clinical investigations, quality improvement, implementation science or other, to be assembled flexibly based on the Fellow's interests. Fellows have access to the Clinical Research Enhancement through Supplemental Training (CREST) Program, nearly 100 core facilities (https://blink.ucsd.edu/research/conducting-research/core-facilities.html), and many other resources inherent to UC San Diego, one of the nation's highest-ranking institutions for NIH funding.    
Our program has established strong collaborations with the Divisions of Regenerative Medicine, Nephrology, Vascular Medicine, and Pulmonary Critical Care as well as Rady Children's Hospital enabling rotations and an interactive multi-faceted approach to non-malignant hematological conditions.
To maximize success, we offer a mentorship program starting the very first day, enveloping Fellows in a nurturing environment on their path of individualized career development.
We thank you for your interest in our program. Please feel free to contact us with questions.